MOTTAINAI
RECYCLING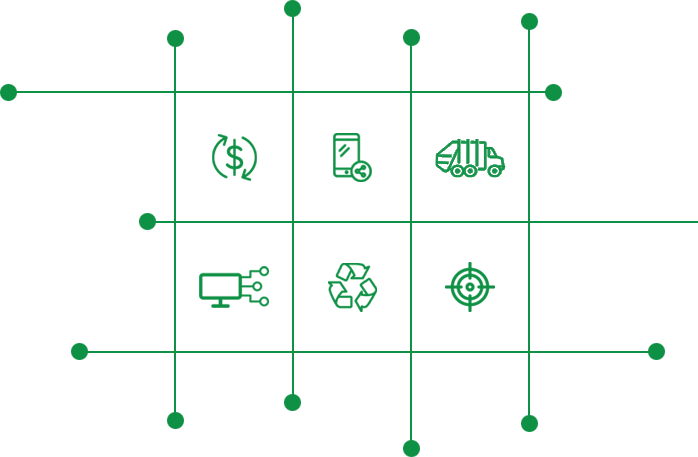 A Technology Platform
Our Smartphone Apps connect waste generators to collectors and recyclers. We help our customers and network of independent waste haulers work towards more sustainable waste practices, uncover cost savings in their waste stream up to 35%, develop new ways to reduce, reuse and recycle waste and then provide the processed product to reputable companies who will sustainably recycle the raw materials into new products. We are leading the world away from landfills and towards a circular economy. A dramatic rethinking of how materials are used, where everything has continued value.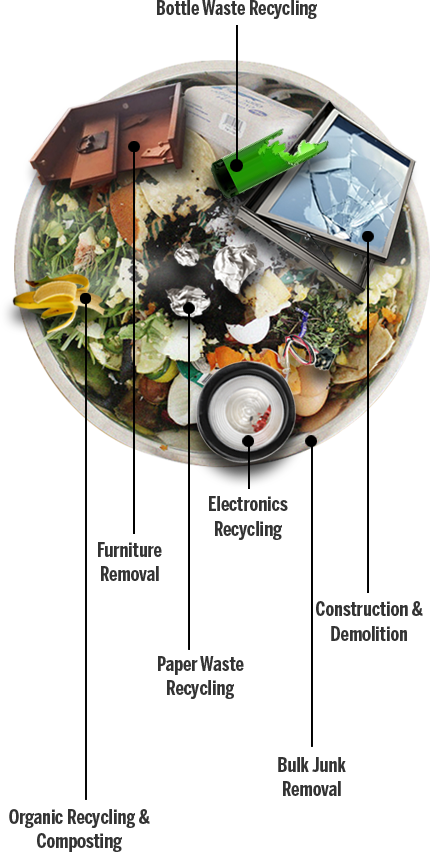 Company Values
Service

We consider it a privilege to work with our customers, partners and employees in creating transparency in an industry where it's been sorely missing and create a better waste and recycling model. This enables us to do the right thing for our customers – reduce their waste and recycling costs, save them time, and help them meet sustainability goals by keeping more trash out of landfills.

Technology

In leveraging technology, we are creating smarter tools every day to enhance our ability to provide a superior experience and give our customers the visibility they need to make better decisions.

Sustainability

Showing care for the environment and being conscious of the impact our choices have on our communities. Our goal is to become a zero-waste organization.
Our Mission
The purpose of our work is to introduce novelty, smart and intelligent waste management platform that is able to handle the process dynamically and cost effectively. In our approach, we are bringing about strategic and effective mechanism for regular waste pick-ups (On-demand and scheduled), saving enormous cost on your garbage bills up to 35%, guaranteeing direct access to recyclables for end users and closing the loop of the circular economy by putting that waste back into production as an asset.